Why Improv?
In our improv classes you will learn the fundamentals of comedic improv: making offers, saying "Yes, and," establishing narrative, and how to play the hilarious games that will help build spontaneous scenes.
You will learn to:
Get "Out of Your Head"

Become a Better Public Speaker

Find the Best in Your Teammates (or Coworkers)

Fail Gracefully

Listen Meaningfully

Become the Funniest Person in the Room*
*Depends upon room size — no guarantees here….
Students have said:
"The practices that Kelly teaches are powerful tools for unlocking creativity."
-Micah GR
"If you interact with humans you should take this class."
-Georgui K.
"I've already gained the confidence to perform some around town, and even when I wasn't killing it, I was having fun. Absolutely take this class."
-Matt H.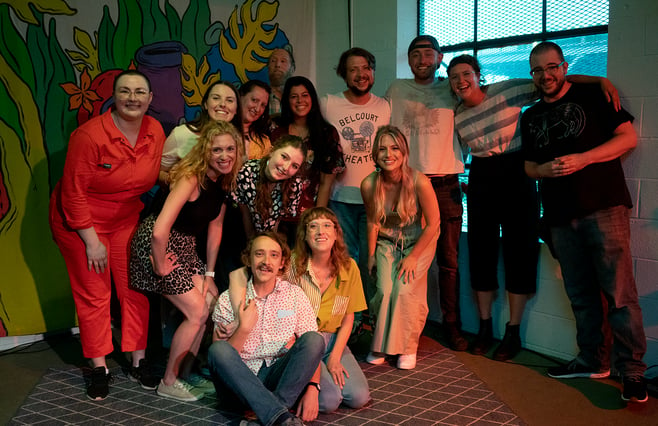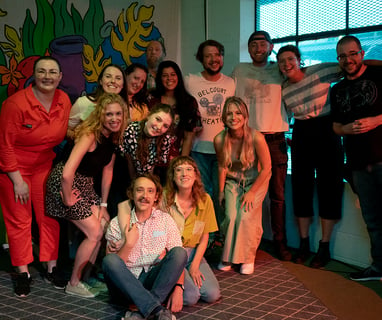 Why Standup?
In our standup classes you will learn the fundamentals of the artform: the basics of writing a joke, identifying a good premise, creating compelling setups, developing and articulating a persona, driving home punchlines, anticipating audience expectations, adding tags, and more.
You will learn to:
Become a better public speaker

Tell more compelling stories

Tighten up your writing (in all forms)

Develop useful memory techniques

Gain a deeper appreciation for comedic artforms

Slay at every open mic*
*Uh, depends on the audience, and what you mean by 'slay'
Next Standup Class: Coming Soon! (Spring 2023)
If you are interested in taking the next standup class, please sign up for the newsletter (below), or even better contact us to let us know.